Fixing Angle 2m For L68A1 L68B1 Mast
Fixing Angle 2m For L68A1 L68B1 Mast
Martinique Tower Crane , the Netherlands Antilles Tower Crane,tower crane qtz
potain tower crane load chart
tower crane accidents
Products Specification
Type , Model: Fixing Angle 2m For L68A1 L68B1 Mast
Size: 2M
Use for : L66A1, L66A3 ,L 68A1, L68A3, L68B1, L68B2 , L68B3 mast section , P20A R20A, P21A R21A ,2m L type mast
Materials: Q345B
Process: Blasting derusting,
Painting: Under painting , Middle painting, Surface painting.
Our factory produce and supply almost all famous brand tower crane :Mast section, Anchor Frame, Fixing angle ,Adaptor and so on as good quality and price.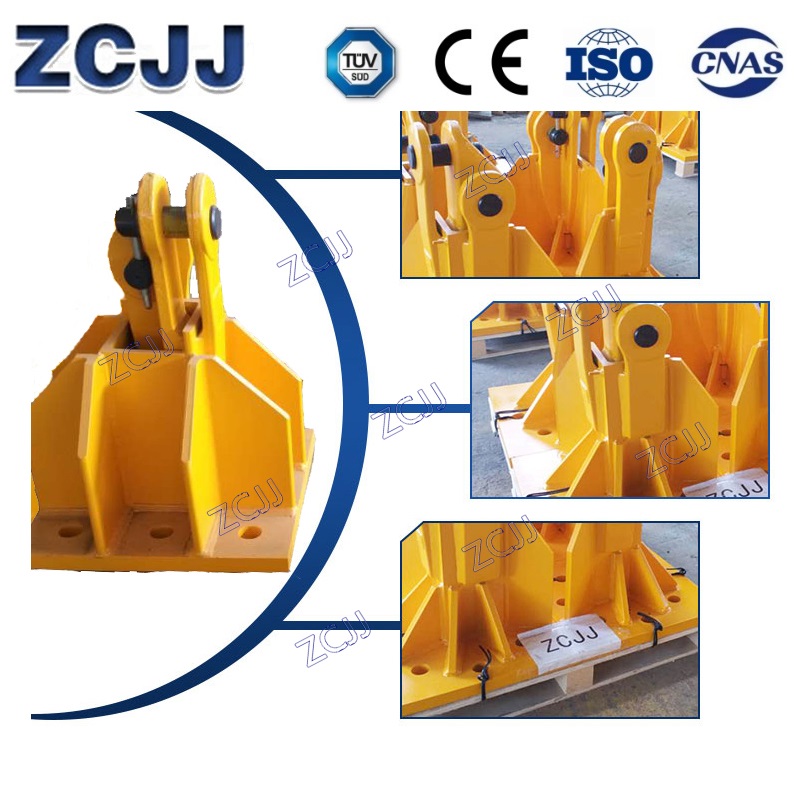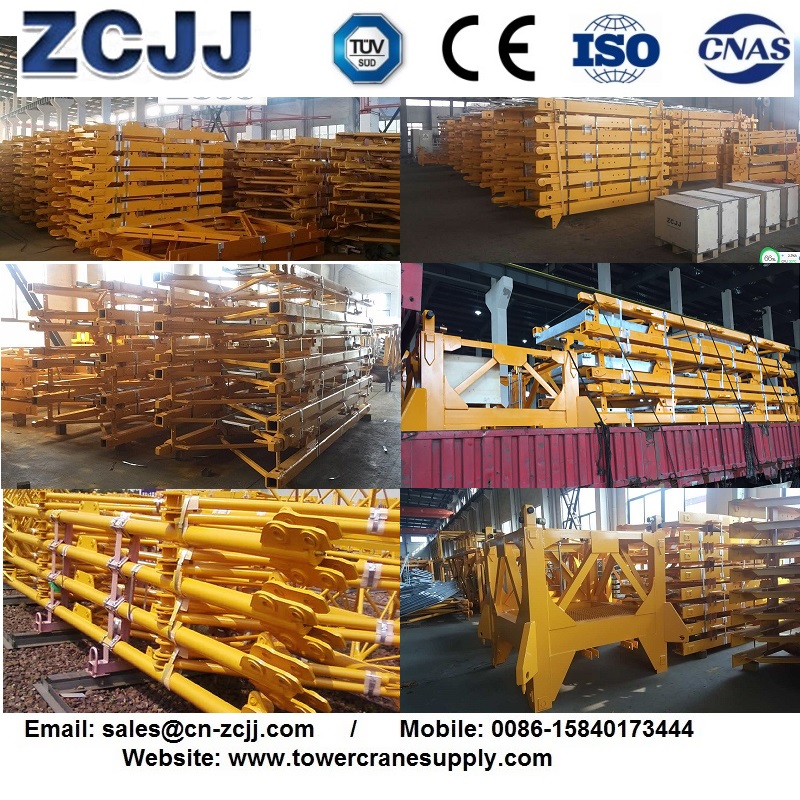 Fixing Angle 2m For L68A1 L68B1 Mast
Tower Crane Knowledge sharing:
Countermeasures for tower crane inclination caused by uneven foundation settlement
The phenomenon of tower crane tilting due to the uneven settlement of the foundation occurs from time to time, which does not meet the safety requirements of 4‰ of the vertical degree of the tower crane.
There is part of backfilled soil on the south side of the foundation, which has uneven settlement due to heavy rain. At a height of 35m, the foundation slopes 315mm to the south. In this paper, the countermeasures of tower crane tilt caused by uneven foundation settlement are summarized.
Fixing Angle 2m For L68A1 L68B1 Mast
Safety countermeasures at the initial stage of tower crane inclination
When the tower crane tilts and the verticality exceeds 4‰, it shall be stopped immediately. When the tower crane is in the most adverse working condition , the critical maximum tilt L is calculated to ensure that the tower crane does not tip over at the height that can be measured.
Pay attention to observe the tilt speed and tilt amount of tower crane at regular intervals, and make records. Once the inclination reaches 0.5l and the inclination continues, the tower removal and other drastic measures shall be taken.
The following safety measures can be taken if the tower crane cannot be stopped immediately and the deflection is no more than 0.25l.
Fixing Angle 2m For L68A1 L68B1 Mast
1) increase the weight blocks on the concrete foundation , increase the foundation quality, reduce the height of gravity center of tower crane and reduce the value of e.
2) add wall device at appropriate height of tower crane.
3) set the cable wind rope at the appropriate height of the tower crane to prevent the tower crane from continuing to tilt.
Tower crane tilt correction
After the slant of the tower crane is stopped, rectifying the deviation of the tower crane is required in order to restore the verticality of the tower crane to within 4‰ and meet the requirements for safe use.
Fixing Angle 2m For L68A1 L68B1 Mast