H336B Tower Crane Lease Rent Hire
H336B Tower Crane Lease Rent Hire
Famous Global

Global

5 to 50days

as u need units
South Korea used Tower Crane, Japan used Tower Crane
H336B Tower Crane Lease Rent Hire
Series , Luffing jib Crane, Topkit tower crane, Hammer head tower crane, Topless tower crane, Flat top tower crane,
Model,
Jib length, m
Max load, Ton
Tip load, Ton
Type, Stationary , Inter climbing ,Travelling,
And other Famous brand, Model , Depend on the brand , Model Ability , Year , Height and etc u want.
We have large units store. From 6Ton to 20Ton. Store and Service all over the world.
Mean time , We supply all the Spare Parts U may need as follow,
Masts Section , Anchor Frame, Collar ,Tie , Fixing angle , Cabin, Hoist mech. Trolley mech. Luffing Mech. Slewing Mech. Pulley and etc.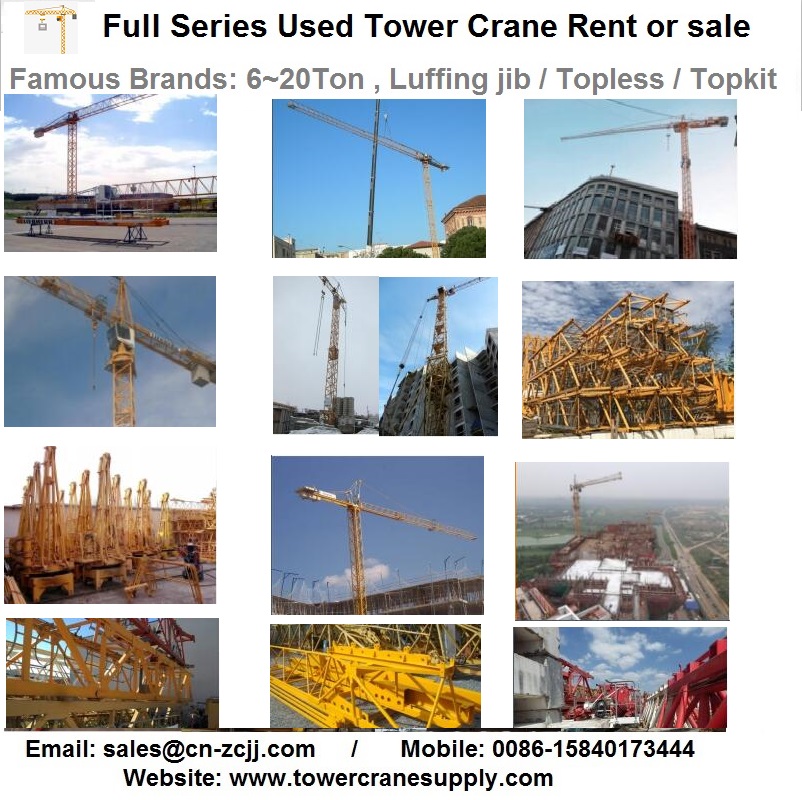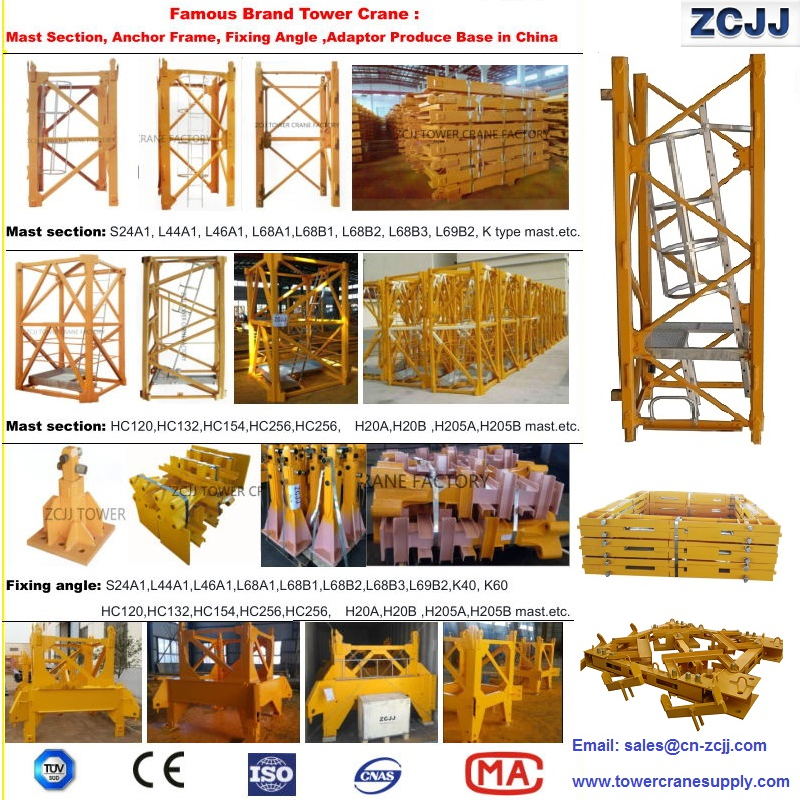 H336B Tower Crane Lease Rent Hire
Tower Crane Knowledge sharing:
Analysis on stepless speed regulation technology of tower crane lifting mechanism
Can produce a variety of tower crane model products, tower crane accessories, the factory has advanced tower crane research and development, production technology. In this paper, the stepless speed regulation technology of tower crane lifting mechanism is discussed together with the majority of tower crane users.
H336B Tower Crane Lease Rent Hire
1 winding motor rotor string electronic speed regulation
This kind of speed regulation can change the motor speed by connecting variable resistors in series in the rotor windings and controlling the contactor with the main command signal sent by the operating handle, so as to realize the requirement of smooth start and uniform speed regulation. Some winding motor rotor string electronic speed, but also increase the electromagnetic gear reducer, this way can be used to speed the number of times.
H336B Tower Crane Lease Rent Hire
2. Pole change speed regulation
By changing the number of poles, the squirrel cage motor can obtain the high and low working speed and the first gear slow emplacation speed, which can basically meet the speed regulation requirements of the tower crane and simplify the mechanism.
It is mainly used for light and small tower crane below 40t. M. Variable pole speed regulation can also be coupled with electromagnetic gear reducer can make the number of speed regulation gear doubled, this kind of speed regulation is mainly used in lifting capacity 450-900kn.m tower crane application is becoming more and more popular.
H336B Tower Crane Lease Rent Hire
3. Speed regulation by double speed wound rotor series resistance
The motor has two kinds of pole logarithms and can be adjusted by series resistance and pole changing.
4. Double motor drive speed adjustment
This kind of speed regulation application more is USES two winding line electric machinery to drive. Two wound motors are connected by gears with a speed ratio of 1:2, one as the drive motor and the other as the brake motor. Double motor speed regulation can also use a winding motor and a cage motor or two multi-speed cage motor drive, can get different speed regulation characteristics.
This kind of lifting mechanism can adjust speed in the load movement, can realize airborne descent with the maximum speed, thus improve the production efficiency, the lifting can be precisely placed, the work is stable, the speed range is large. But the mechanism relatively miscellaneous, its transmission parts to be specially designed and manufactured. Mainly used in large and medium-sized tower crane.
SYM Tower Crane
SCM Tower Crane
YONGMAO Tower Crane
SPARE PARTS Tower Crane
LIEBHERR Tower Crane
TEREX Tower Crane
COMEDIL Tower Crane