L68B3 Mast SectionTower Crane safety management measures, standard installation, maintenance and renovation work
22-11-2019
tower crane is a kind of construction derrick, due to the influence of the equipment itself and external factors, accidents are extremely easy to occur, resulting in casualties and heavy economic losses.
L68B3 mast section is the best in this field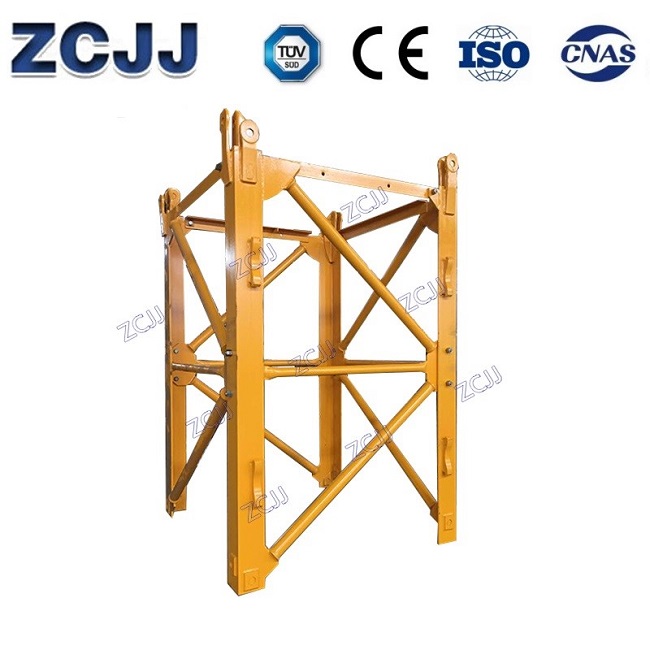 Therefore, tower crane is also a kind of special equipment with greater danger. According to the regulations of the State Council concerning the transfer of functions, the functions of safety management and acceptance inspection of tower cranes were transferred from the original construction department to the quality and technical supervision department in 2000 It gives the quality supervision department the function of Safety Supervision in seven links: design, manufacture, installation, use, inspection, repair and reconstruction of Tower Crane. In order to regulate the quality supervision and safety supervision of tower cranes and ensure their quality and safe use, the municipal government shall, in accordance with the provisions of relevant laws and regulations, on September 26,2001, Yi Zhengfa no. 2001,164 approved the transfer of the municipal quality supervision department's "measures on the supervision and management of Tower Crane Safety, " which further clarifies the responsibilities of tower crane management, it provides the basis for the future safety supervision and management of Tower Crane, and indicates that the safety supervision of tower crane in our city will be standardized and legalized. In order to carry out the spirit of the measures of the municipal government, on October 17, the Municipal Bureau of Quality Supervision took the lead in convening a working meeting on the safety management of tower cranes, which was attended by the heads of the municipal administration of Work Safety, the construction bureau, the Public Security Bureau, the construction commission, the General Trade Union and Construction Units The meeting reaffirmed that in order to standardize the installation, maintenance and renovation of tower cranes, the units that are not qualified to engage in the business of installation, repair, maintenance and renovation will be resolutely banned according to law; To put an end to the illegal manufacture and purchase of tower crane products produced by unqualified units, and to prevent unqualified tower cranes from entering service units from the source; the service units of tower cranes should establish and improve various rules and regulations, and strengthen the training of operators, to Eliminate Illegal Command and operation; to strengthen regular inspection of tower crane, eliminate hidden dangers in time; to have the conditions of safe use, register stage by stage and bring into the normal management; The original construction system issued by the installation, maintenance, renovation units, to take the initiative to do a good job in the card replacement work, the applicant unit to the quality supervision department level by level declaration, after passing the examination, by the provincial special equipment safety supervision agency issued a qualification certificate.
L68B3 mast section is the best in this field