Luffing Jib 10Ton Tower Crane
Luffing Jib 10Ton Tower Crane
Luffing jib tower crane,The boom of movable tower crane fluctuates from 17 to 83 degrees, which greatly broadens the capacity and working range of the equipment. Compared with the horizontal arm tower crane,
Description Specification
10Ton Luffing jib Tower Crane ,
Model:TCL5522 ,10Ton
Jib length: 55m
Max load: 10Ton
Tip load:2.2Ton
Mast type: 2m , L68B2 Mast Section, AND 1.6m , L48A1 Mast Section,
Type, Stationary , Inter Climbing , Travelling.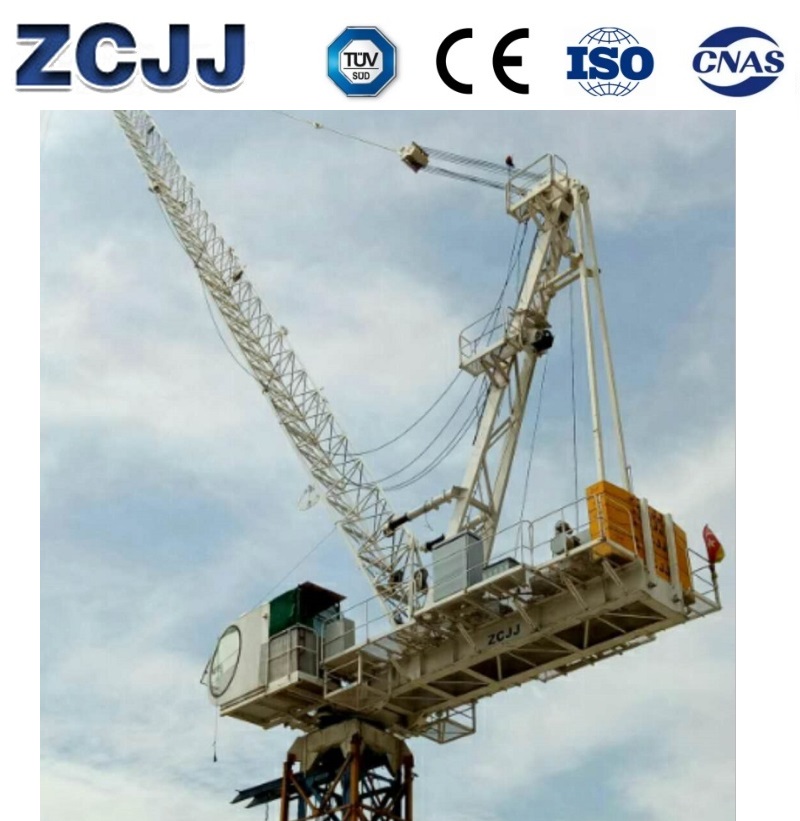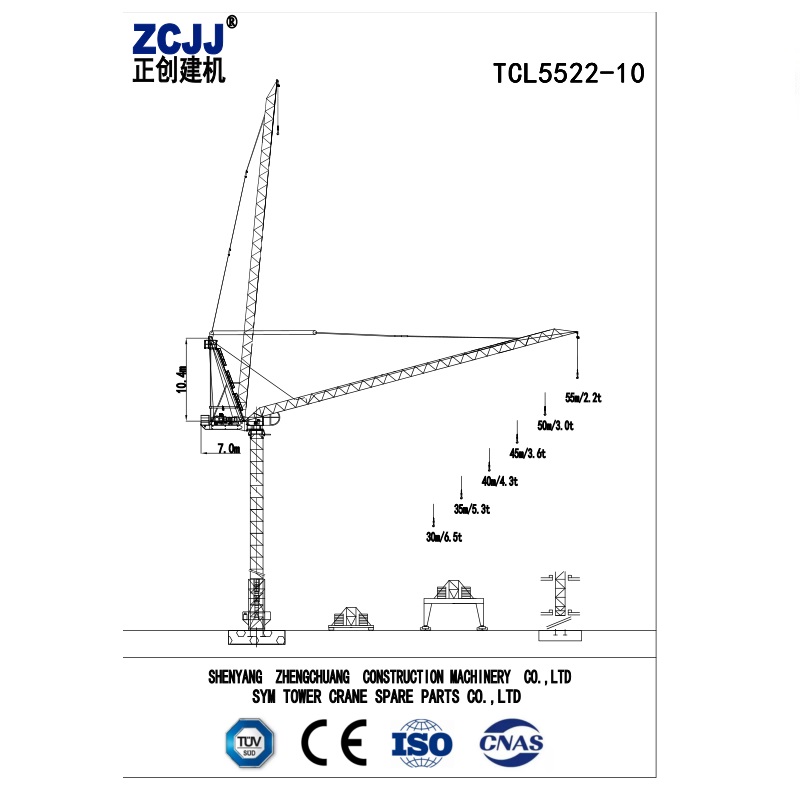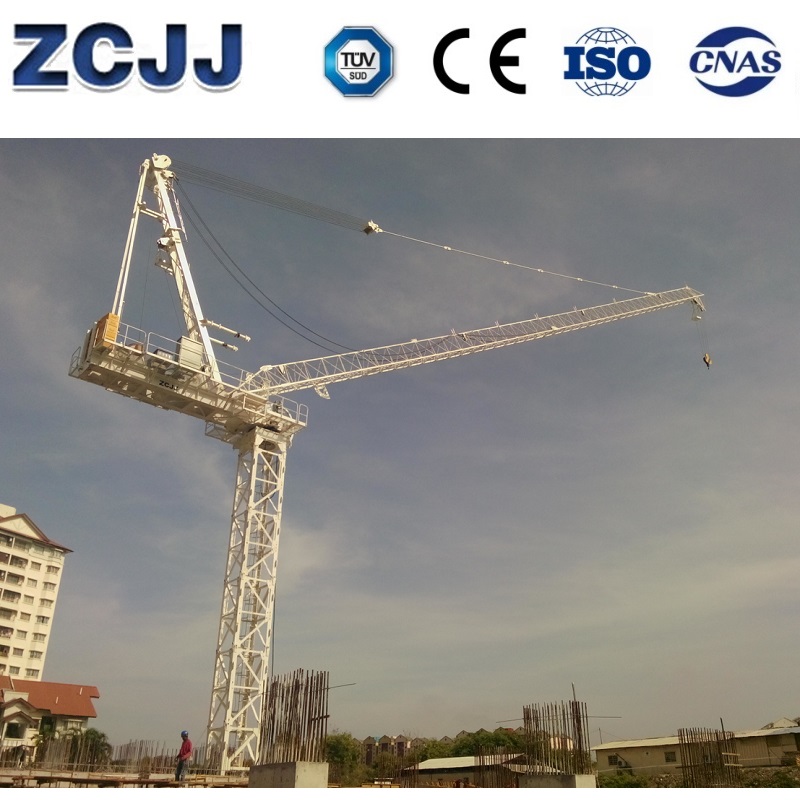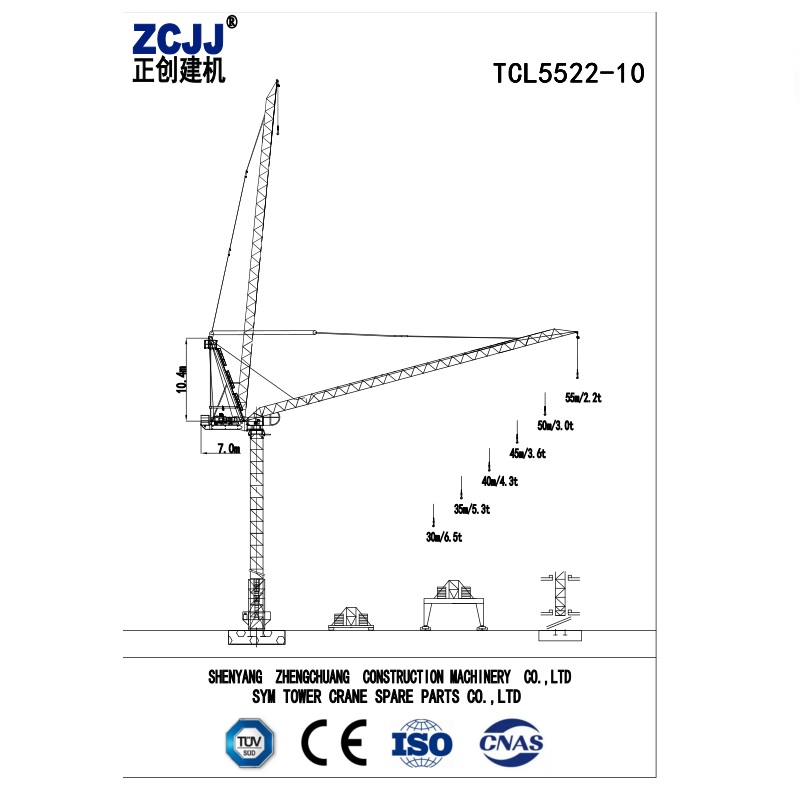 10Ton Luffing jib Tower Crane ,
Tower Crane Knowledge sharing:
tower crane foundation is an important guarantee for safe construction
Tower crane, is an important lifting equipment on the site, the tower crane is widely used, in transportation, logistics and other industries also play an important role. Many tower crane accidents are caused by the collapse of the tower crane, which shows that the construction of tower crane foundation is an important guarantee to ensure safe construction.
there are three types of accidents caused by tower crane foundation One part of the site in order to seize the construction period, in the case of insufficient concrete strength and hasty installation, so that the tower crane bearing more than the limit of the ground stress, thus collapse, tipping over the unfortunate events
In some construction units, the excavation work near the tower crane foundation may lead to landslide or even displacement, which may lead to tower crane accident.
In recent years, many cities in China have produced groundwater funnel due to excessive pumping of groundwater, which then causes uneven settlement and affects the operation and construction of tower cranes.
Therefore, to prevent these tower crane accidents, the construction unit in the tower crane foundation, must ensure that the endurance in line with the design requirements, the strength of reinforced concrete at least 80% of the design value. Special measures shall be taken for tower crane foundations with basement works, such as piling under the foundation, and welding the reinforcing steel bars at the pile ends together with the foundation foundation bolts. The bottom of the concrete foundation shall be leveled and rammed, and the bottom of the foundation shall not be made into a pot bottom.
10Ton Luffing jib Tower Crane ,
The dimension error of foundation anchor bolts must be constructed in strict accordance with the requirements of foundation drawings. The anchor bolts should keep enough length of exposed ground, and each anchor bolts should be pre-tightened with double nuts.
The surface of the foundation shall be treated before installation to ensure that the levelness of the foundation shall not exceed 1/1000. At the same time, the tower crane foundation shall not accumulate water, which will cause uneven settlement of the tower crane foundation. No pit or trench shall be dug in the vicinity of the tower crane foundation.
10Ton Luffing jib Tower Crane ,